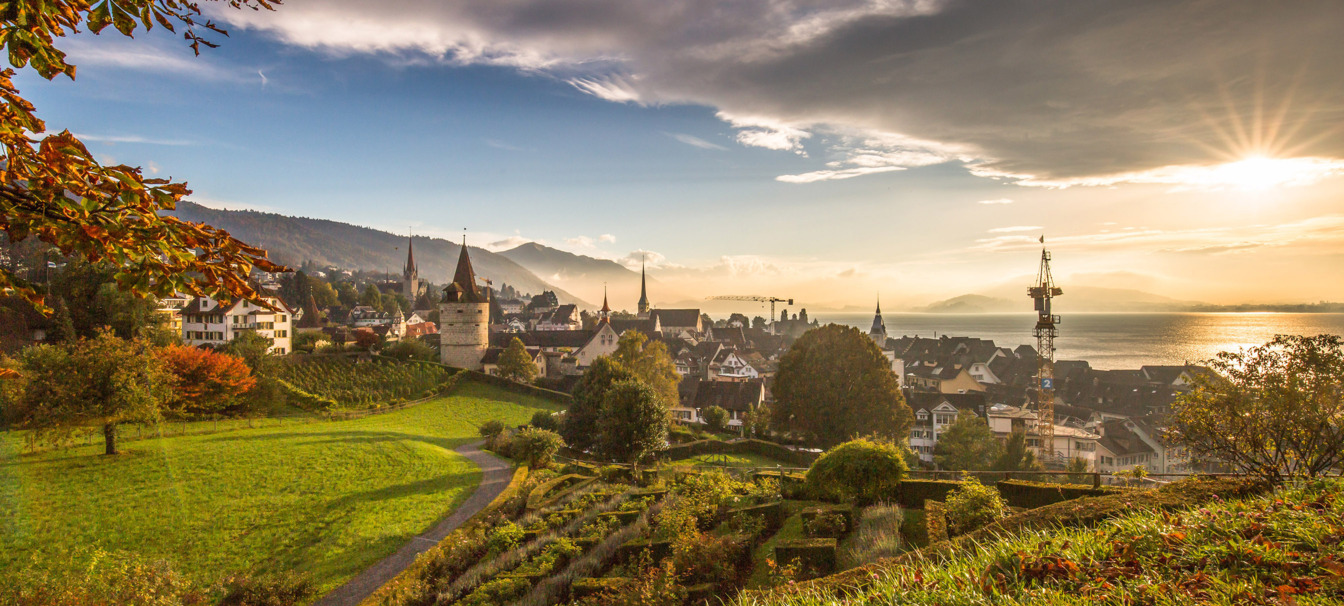 place-to-experience
The Zug Region
In the Zug region, you can expect a fantastically beautiful landscape of mountains and the lake, which offers our guests – both big and small - numerous activities.

Whether you opt for swimming, sunbathing, and chilling in summer, for hiking along some of the 565 km of hiking trails in the canton of Zug in spring and autumn, or for action-packed rides on one of our many bike trails: You will never get bored. Zug's beautiful old town is definitely worth a visit.

And did you know that there are no less than five 18-hole golf courses just outside Zug? As you can see, there's plenty to do. We look forward to your visit!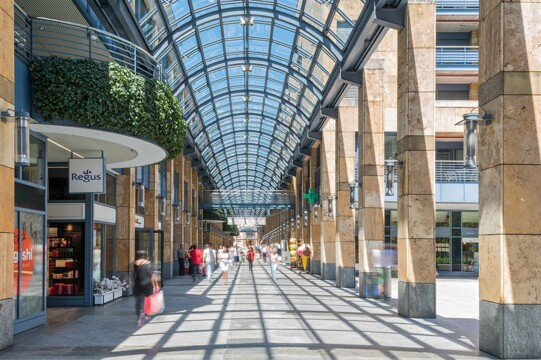 Metalli Shopping Arcade
One of the longest open yet covered shopping arcades in Europe awaits you in the heart of Zug. Even if the special ambience alone makes a visit worthwhile, the 60 shops, restaurants, and service providers offer a uniquely satisfying experience.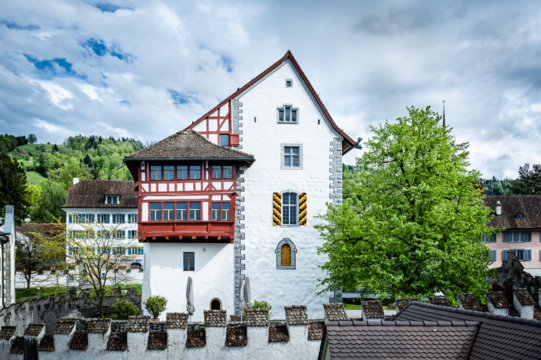 Museum Burg Zug – Where History is Fun!
The castle on the edge of the historical centre of Zug is the oldest preserved secular building in Zug and one of the city's landmarks. Once a medieval seat of power and later the ostentatious residence of important Zug families, the building has housed the Historical Museum of Zug since 1983.
Opening hours
Tue-Fri: 2 p.m. to 5 p.m.
Sat-Sun: 10 a.m. to 5 p.m.
Closed on Mondays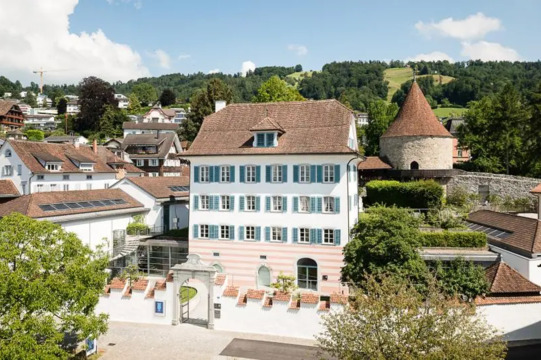 Kunsthaus Zug
The Kunsthaus Zug houses, exhibits, and imparts knowledge of regional, national, and international art from classical modern to contemporary art in the most beautiful surroundings of Zug's old town. Thanks to the Foundation Collection Kamm, the Kunsthaus Zug is home to what is probably the most comprehensive collection of Viennese Modernism outside of Austria - Klimt, Schiele, Hofmann, and Kokoschka are presented in temporary exhibitions.
Opening hours
Tue-Fri: 12 noon to 6 p.m.
Sat-Sun: 10 a.m. to 5 p.m.
Closed on Mondays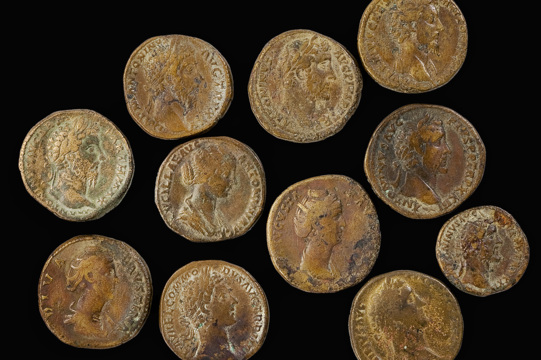 Museum of Prehistory
The Museum of Prehistory presents archaeological finds from the Canton of Zug ranging from the Palaeolithic to the Early Middle Ages.
One focus of national importance is the permanent collection on the pile-dwelling period. Artefacts from three UNESCO World Heritage sites are on display, including the Late Bronze Age settlement of Zug-Sumpf and other highlights such as the Neolithic double axe from Cham-Eslen. With wooden components from a Roman mill and clay statuettes from a sanctuary, the Roman period of Cham-Hagendorn is also represented by outstanding exhibits.
Opening hours
Tue-Sun: 2 p.m. to 5 p.m.
Public holidays see special opening hours
Closed on Mondays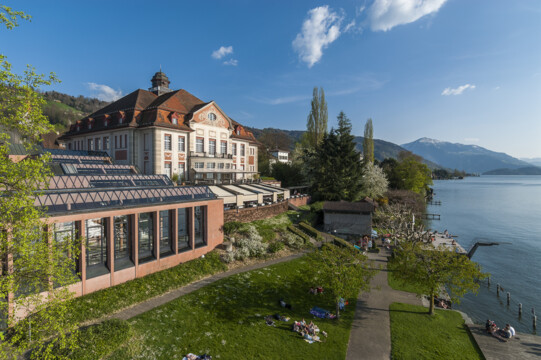 Theatre Casino Zug
Zug's beloved playhouse is the region's beacon of cultural stage art. This year's program, titled "So ein Theater" (What a performance) presents a variety of theatre forms and aesthetics: Drama, musical theatre, dance, concerts or comedy, there's something grandiose for every taste. Browse through the theatre and concert programme, secure your tickets, and look forward to cultural highlights.
Incidentally, the Theater Casino Zug was built in 1909 by Dagobert Keiser and Richard Bracher and is the hub of Zug's cultural life. Thanks to the latest renovation, the former glamour of the house has been restored.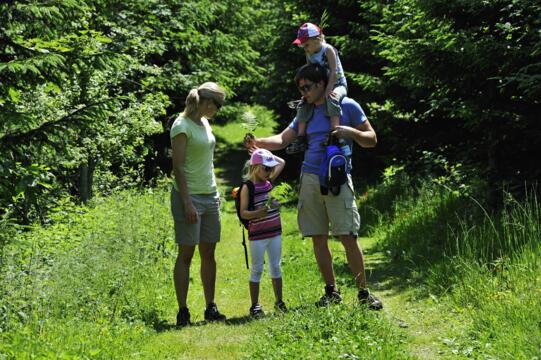 Zug's Hiking Classics
Our lakes, the rolling hills with the Alps on the horizon, an old town steeped in history, mystical places such as the Höllgrotten caves or the Sihltobel ravine, breath-taking sunsets - what variety in such proximity.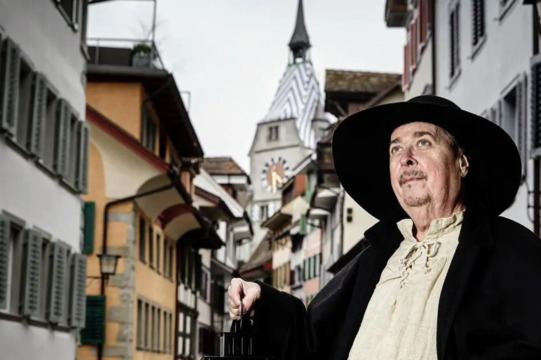 Public Guided Tours
Discover the public guided tours in Zug and immerse yourself in the rich history, culture, and beauty of the region. Whether you fancy art, culture, cuisine or nature, our guided tours offer you unique insights. Experience a journey through time in historic Zug or sweeten your time with a guided tour of a bakery, in which the real Zuger Kirschtorte is made. Book your exciting guided tour as an individual, as a couple or with friends and discover the many facets of Zug.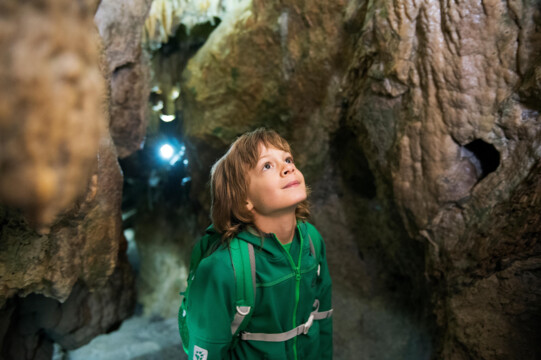 Höllgrotten Caves in Baar
Discover one of the world's most unique stalactite caves in the Lorzentobel near Baar.
With their fairytale-like rock formations, the Höllgrotten caves will enchant young and old alike. This is an ideal excursion for families, schools, groups, and individual visitors.