Afterwork-Serie Groove & Cocktails
Don't miss the rhythm at Groove & Cocktails - our after-work series at the
aigu
Bar & Lounge in the
Park Hotel
. The finest beats, exquisite cocktails and an exclusive audience await you at every event. Your new ritual for unforgettable evenings.
Groove & Cocktails, Vol. IV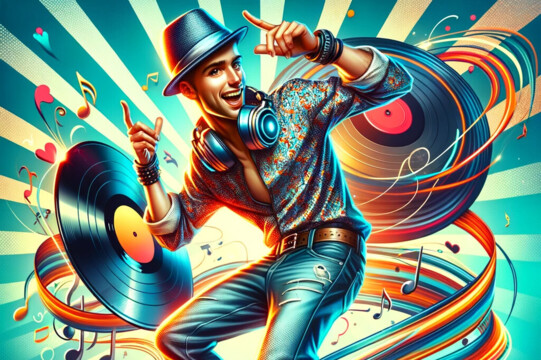 Urban Beats with DJ DNA
Thursday, 14th December 2023, from 17.30 pm
Experience an evening full of musical diversity with DJ DNA, the master of the OPEN FORMAT. Known for his unique talent for mixing the classics of the 80s & 90s disco & dance with deep and funky house, he brings the essence of party tunes to the stage. From the latest club and chart hits to touches of R'n'B, hip-hop, pop, rock and Latino - his set is a real kaleidoscope of sounds.
In an atmosphere imbued with DJ DNA's masterful musicianship, you can look forward to an evening that also includes laid-back chillout and lounge/ambient tones. Every beat, every melody is carefully selected to give you an unforgettable night.
Culinary delicacies from the aigu kitchen and innovative cocktails from Willy complement the musical experience and make your evening complete. Let yourself be transported into a world where every bar and every note tells a story.
🔥 Feel the vibe, embrace the rhythm – be part of this unforgettable night. 🔥
Don't miss the opportunity to be part of an event where DJ DNA's passion for music and life shines through in every performance.
🔹 aigu – Where music is life and every groove & cocktail evening is unforgettable! 🔹