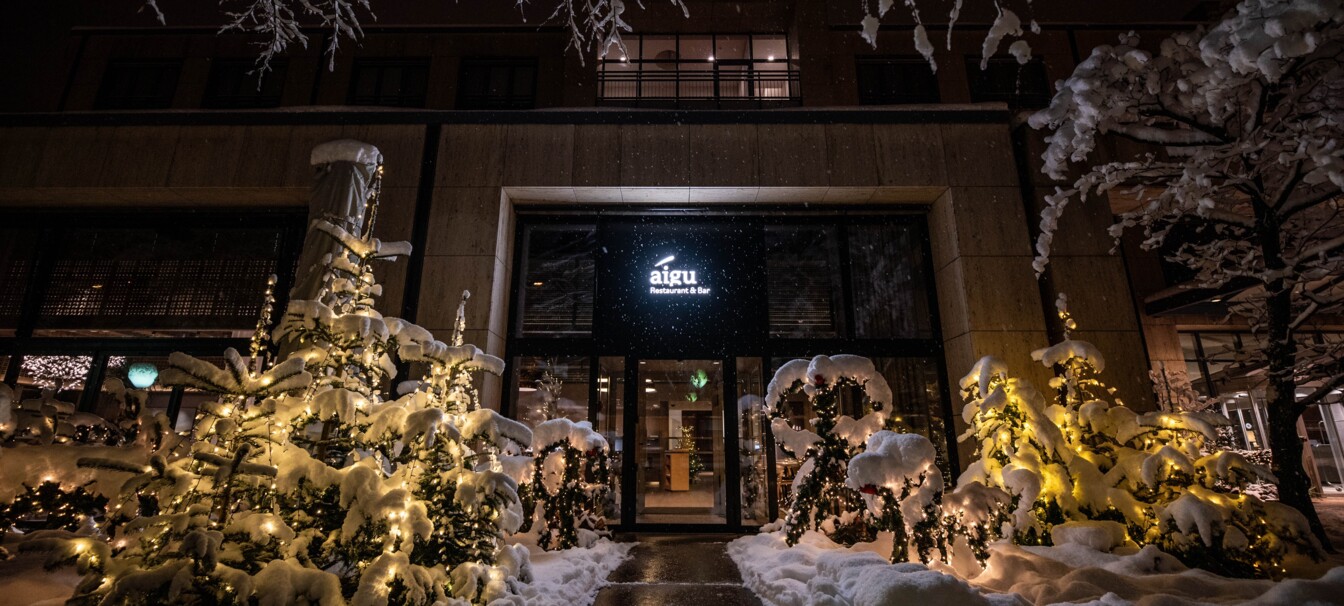 place-to-glow
With Fondue hut
aigu's

Winter Magic

24th November to 27th December 2023

Experience convivial hours in our lovingly decorated Winter Magic: from a tête-à-tête to an after-work get-together with your colleagues, start the Advent aperitif with a spicy, aromatic mulled wine by warming fire bowls - wrapped in woollen blankets and sheepskins.

Traditional mulled wine, Holdrio and much more will warm your spirits and put you in a good mood; accompanied by the seductive scent of Christmas, you can enjoy a cheerful and atmospheric evening outdoors.

Visit the cozy Guggiwald hut to reserve an exclusive Fondue evening amidst the winter magic of

aigu

and experience unforgettable moments.

You will find our mysterious and magical Winter Magic at Industriestrasse 14 in front of the

aigu

restaurant and the

Park Hotel

Zug, just 200 metres from Zug railway station.

We open the garden every Monday to Saturday evening from 5.00 pm. The Winter Magic is partially covered and remains open even in light rain & snowfall.

PS: After the aperitif, you are also welcome to visit our

aigu

restaurant, bar or lounge and indulge in our culinary delights.
Our offer
Homemade white mulled wine
CHF 8.00

Homemade red mulled wine
CHF 8.00

Hot Aperol Spritz
CHF 8.00

Hot chocolate with a shot & whipped cream
CHF 9.50

Cheese fondue with freshly baked bread
250 gr. CHF 18.50

-> book also our exclusive fondue hut

Portion of Raclette on baked bread
& pickled vegetables
120 gr. CHF 8.50

Fresh garlic bread
CHF 7.50

Bubble waffle with chocolate sauce,
salted caramel sauce or vanilla ice cream
CHF 8.00
place-to-fondue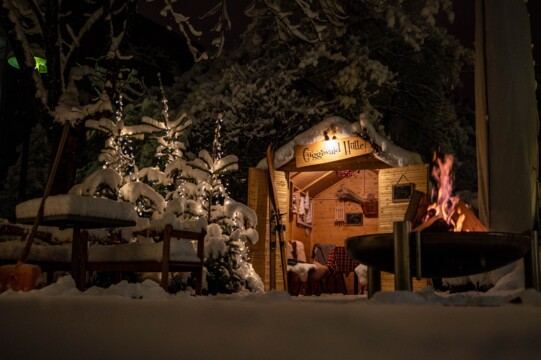 Exclusive hire of fondue hut
Our charming little Guggiwald hut can be booked exclusively for an unforgettable fondue experience.
Nestled in the picturesque winter landscape of our aigu winter magic, our hut offers the ideal retreat. Enjoy in this exclusive cosy evening with friends or family in this exclusive and intimate atmosphere.
Our cheese fondue, prepared with the finest ingredients, promises culinary delights that will enrich your winter evening.
Our all-inclusive offer:
250 gr. cheese fondue
3 dl Johannisberg, Gilles & Joel Cina, Valais
1 small Etter Kirsch
Tea of your choice à discrétion
Exclusively bookable from 3 persons to max. 6 persons. Book your personalised fondue experience now and let yourself be enchanted by the magical winter atmosphere in our Guggiwald hut!